Assumption Abbey in Richardton, North Dakota.

Assumption Abbey is a gorgeous Romanesque Church that rises out of the prairie and literally touches the sky.  Located in the small town of Richardton along Interstate 94 just 16 miles east of Dickenson North Dakota, this amazing architectural gem seems almost out of place in the Great Plains of North Dakota, but once you get over the initial shock of seeing this towering stone structure, it actually seems to "fit" in the small prairie town of Richardton North Dakota.
Assumption Abbey was founded in 1893 by a monk of the Swiss Abbey of Einsiedeln, and is a Benedictine monastery and church.   In addition to enjoying the massive cathedral, visitors are welcome to spend time at the Abbey Gift Shop and also the Abbey Wine Cellar for the renowned Assumption Abbey wines.
Assumption Abbey Google Map Location
Assumption Abbey is only about a mile off of Interstate 94, and only takes a short time to enjoy.  Therefore, we feel it's worth your while to discover and explore this amazing architectural treasure.  Assumption Abbey is a breathtakingly gorgeous stone cathedral that deserves several photos taken of it during your North Dakota vacation.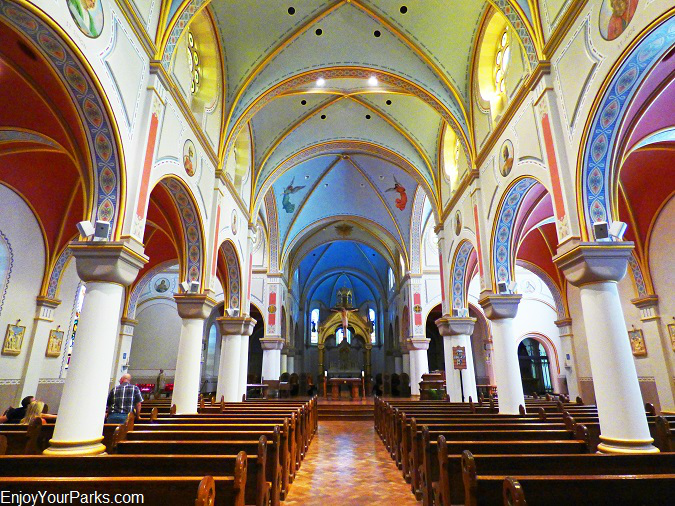 Interior of Assumption Abbey.
Assumption Abbey in Richardton, North Dakota.